Takže sme v polovici One Room Challenge a minulý týždeň sa to jednoducho nestalo. Mal som v pláne začať maľovať, ale potom dni jednoducho zmizli.
Ale tento víkend sa tam konečne dostaneme!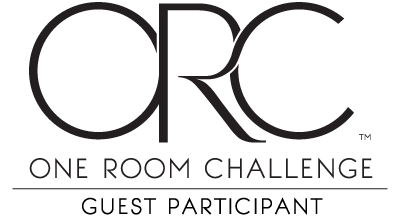 Ak sa práve pridávate, moju cestu osviežením spálne môžete dobehnúť tu:
1. týždeň – Predtým | 2. týždeň – Moodboard a Inspo| 3. týždeň – DIY Channel Headboard
A tu je pripomienka, ako vyzerá moodboard.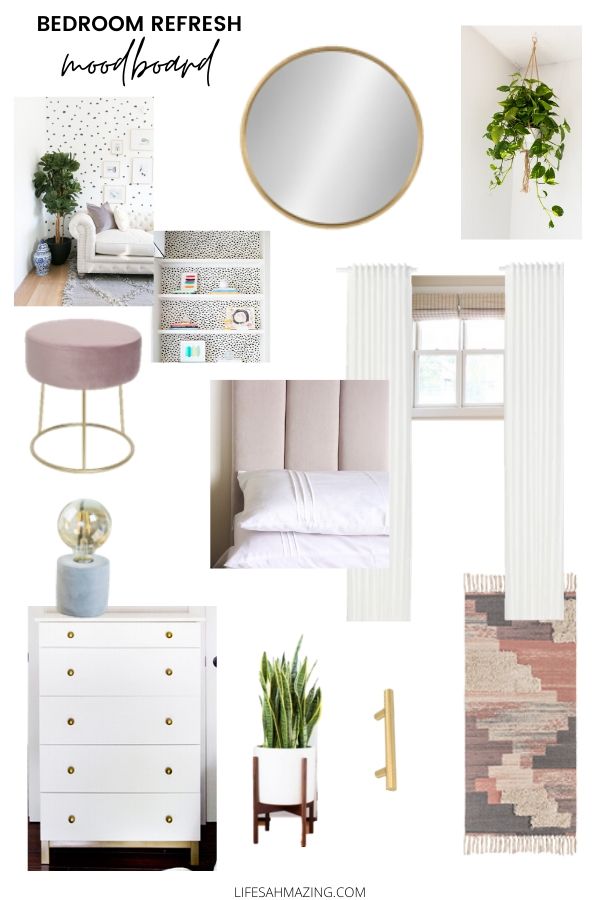 Nespomenul som to v príspevku na moodboarde, ale držím sa bielej a svetlej farby miestnosti.
Takže budem používať Sherwin Williams Extra White (SW 7006) v mojej spálni.
Čo sa týka kútika, ešte som sa nerozhodla, akú farbu použijem na šablónu/vzor. Ale základná farba bude rovnaká, tak som ju natrela aj bielou.
Aby som sa pripravil na maľovanie, utrel som steny cukrovým mydlom zriedeným vo vode a špongiou, aby som zo stien odstránil všetky nečistoty a špinu.
Ak skontrolujete pred fotkami z 1. týždňavšimnete si, že steny boli v zlom stave s množstvom zafarbenia.
(A možno som predtým napol steny namaľoval, ale aj nemusel a pred pár rokmi som ich nikdy nedokončil).
Potom som podlahové lišty oblepil páskou Frog Tape.
Keďže som maľoval na bielu, nepotreboval som predtým natierať steny základným náterom. A to som nalakovala len jednu vrstvu.
Na hlavné steny som použil valček a na rohy a okraje malý uhlový štetec.
Tento víkend bol dosť pochmúrny, takže som ešte nedostal poriadnu fotku priestoru. Neskôr doplním príspevok o ďalšie fotografie.
Môžete si pozrieť všetky pokroky, ktoré ostatní urobili za posledný týždeň tu.