Ak máte radi niečo rýchle a jednoduché na raňajky, potom tento recept na vzduchovú fritézu od V kuchyni s Mattom na Youtube je to pravé pre vás. Kto nemá rád vzduchové fritézy? Všetko je oveľa jednoduchšie a jednoduchšie a varenie na vzduchovej fritéze je aj zdravšie v porovnaní s inými spôsobmi varenia. Takže pre zaneprázdnených ľudí tento recept na toast so slaninou a vajcom určite dokončí vaše ráno. Jeho príprava je taká jednoduchá, chutí super a dá sa dokopy za pár minút. A už som spomínal, že na tento recept potrebujete iba päť ingrediencií? To je správne! Pravdepodobne už máte všetky ingrediencie vo svojej kuchyni. Pozrite si video nižšie a zistite, ako to urobiť.
Ingrediencie:
2 kusy slaniny
2 veľké vajcia
2 krajce chleba
mleté ​​čierne korenie, podľa chuti
soľ, podľa chuti
Inštrukcie:
Krok 1
Rozbite jedno vajce do malej misky. Odložte bokom. Potom položte plátky chleba na spodok koša vzduchovej fritézy. Vezmite jeden prúžok slaniny a položte ho na nakrájaný chlieb, čím vytvoríte hniezdo pre vajíčko. Potom vezmite rozbité vajce a opatrne ho položte na stred slaniny. Tento krok zopakujte s druhým krajcom chleba. (Vajce môžete najskôr znova rozbiť v tej istej miske, aby bolo jednoduchšie umiestniť ho na chlieb.)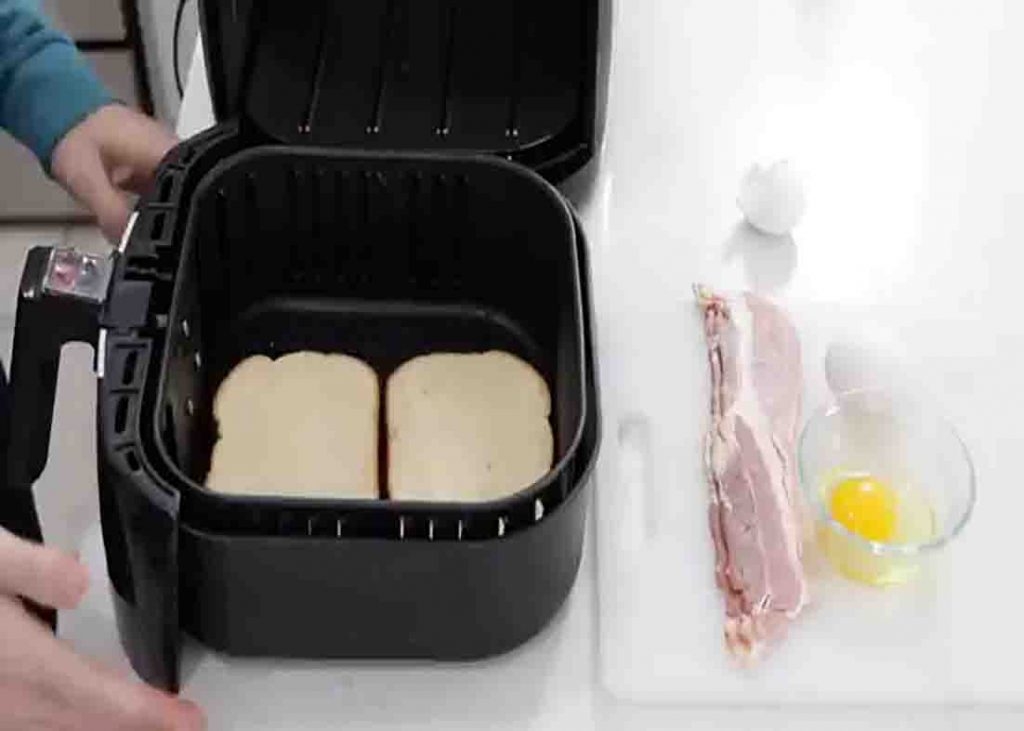 Krok 2
Potom si krajce chleba dochutíme soľou a mletým čiernym korením podľa chuti. Teraz vložte kôš späť do vzduchovej fritézy a nastavte ju na 350 stupňov F. Smažte ich na vzduchu desať minút. Keď časovač zhasne, vyberte ich a ihneď podávajte.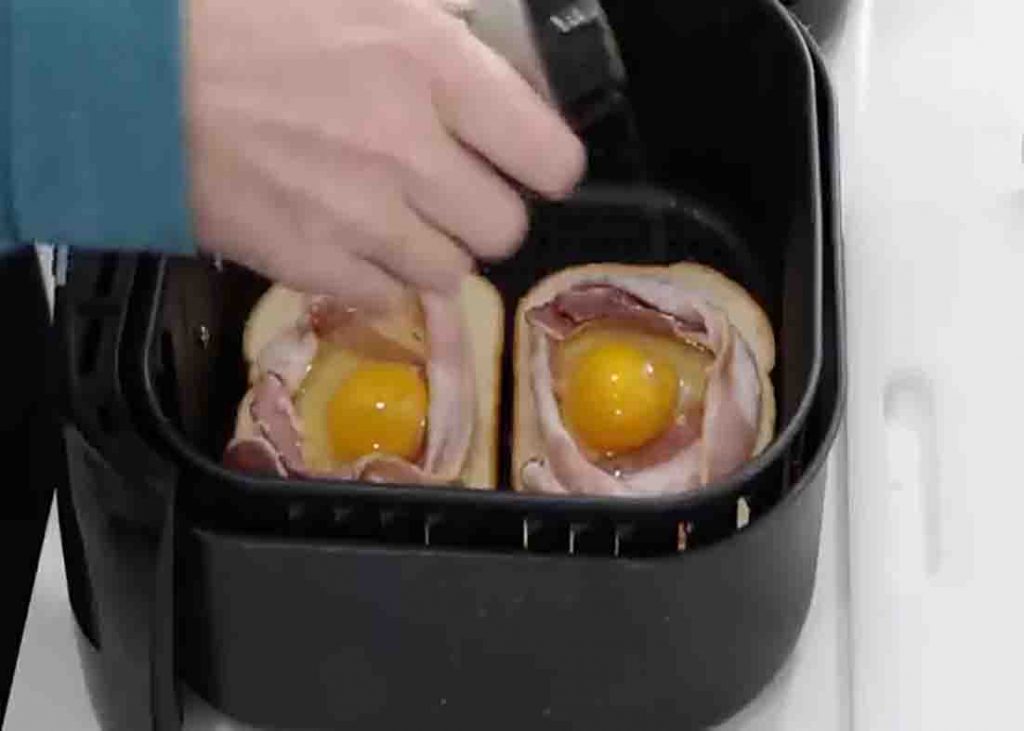 Vzduchová fritéza Recept na toasty so slaninou a vajcom